On the Russian cheese scandal, see: "We Will Bury You: Russia Bulldozes Tons Of European Cheese, Other Banned Food,"
NPR
Below article
from
Kraft Recalls 36K Cases of Possibly Dangerous Cheese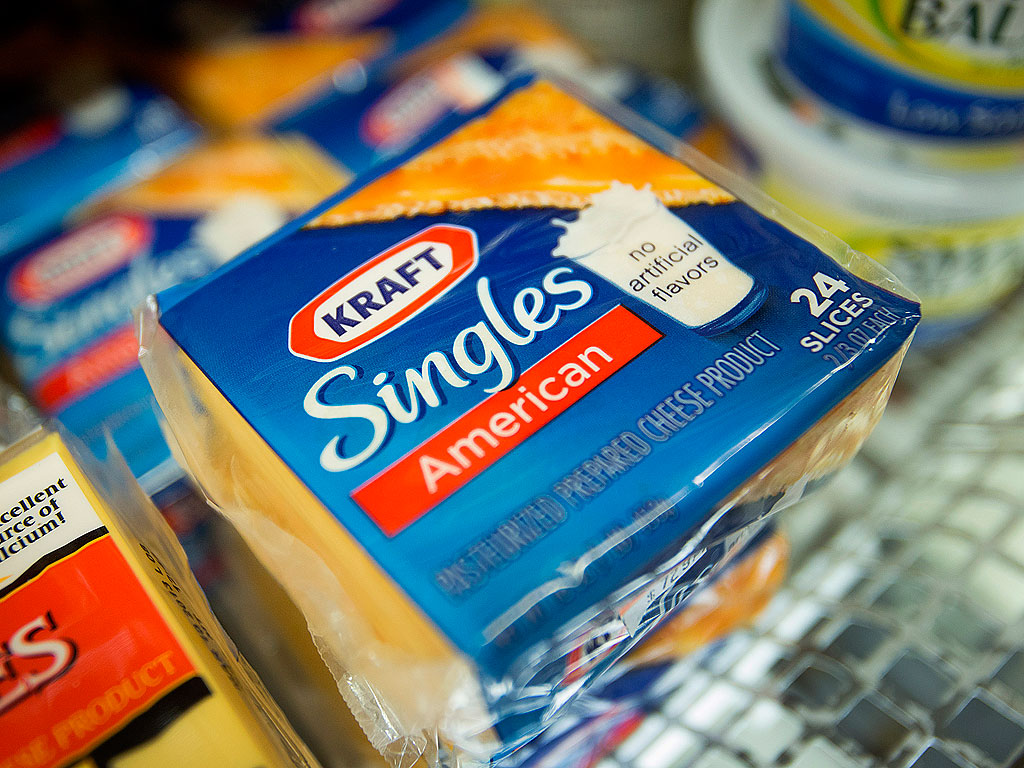 SCOTT EELLS/BLOOMBERG/GETTY
It's been a grilled cheese sandwich of sadness for Kraft lately.
First,
news broke last week
that employees working at the company's Illinois headquarters were having their free cheese-stick and Jell-O privileges revoked, and now the company has
announced the recall
of 36,000 cases of Kraft Singles American and White American cheese due to a choking hazard.
The problem comes from the packaging of the cheese: A piece of the thin plastic wrapper encasing the slices of cheese may end up sticking to the cheese and being accidentally ingested, potentially causing a choking hazard. Bad news for those of us who have a habit of working our way through an entire package, Homer Simpson-style.
"We deeply regret this situation and apologize to any consumers we have disappointed," read the recall statement from Heinz-Kraft.
Ten customers have reported the sticky situation, and three of them have reported choking, according to the company.
In total, 377,000 packages of Kraft Singles may have been affected; they have been shipped to the U.S., Puerto Rico and Grand Cayman.